Go from document

design to delivery in one place
Orange DAM helps you streamline your creative workflows and share designs with your whole enterprise. Together with Orange Templates, you combine flexible digital asset management and best-in-class integrations with a web-to-print software that's easy for users to learn.
Orange Templates Features
Take back your designer's

time
Orange Templates eliminates the need for designers to create branded documents for every local market. Designers can create a design template once, which can then be customized in minutes with information from local offices to print locally or share online.

Maintain your brand across all your documents
Lock specific colors, fonts, and other design elements to ensure a cohesive look across your whole campaign. You decide what elements can be customized, and the rest of your document or graphic is locked down to keep your branded campaign cohesive and looking its best.
Approve

web-to-print documents before they go out
Want to take a look at user customizations? Orange Templates gives you the option to review any web-to-print project, so no document gets by without your approval. Approve customizations in one click or request changes before a design goes out.
Access the

power

of your digital asset management system
Since Orange Templates connects to your DAM solution, assets featured in campaigns are always up to date. And when a campaign ends, Orange Templates automatically removes it from your template library, so no one uses outdated material.
Keep campaigns

secure
Orange Templates is protected by the same powerful permissions that guard Orange DAM. That means you can add permissions to templates so that users only see the materials that's relevant to them.
Make it easy

for local users to go from web to print
Orange Templates is made for users with no design experience. Easy-to-follow, color-coded fields show users what they can add or change. Everything is done in a simple web browser
— no special software required.
Ship

custom collateral directly to your users

Connect your Orange Templates account to a shipping provider, so users can not only customize their web-to-print projects, but deliver approved campaign materials to themselves in just a few clicks within their digital asset management interface.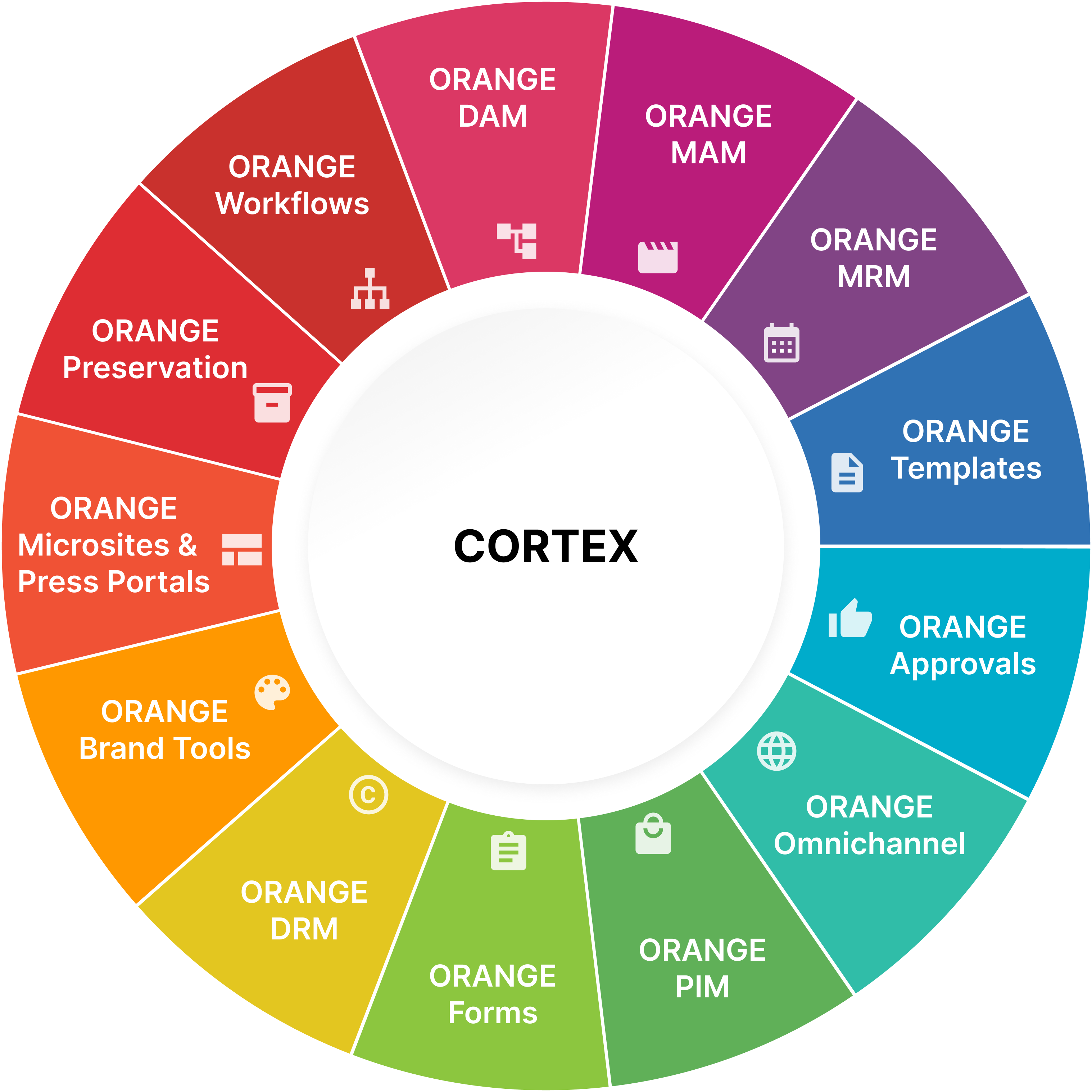 Powered by

Cortex
Orange Templates is powered by Orange Logic's Cortex engine. Cortex is the brains behind all of our products, including Orange DAM, Orange MAM, Orange MRM and Orange Approvals. Get in touch with us to find out how you can manage end-to-end workflows using Cortex and the Orange suite of products.