Simplify searching for digital assets
A digital asset management system is only as good as its search capabilities. Cortex offers powerful, granular search designed to help speed up discovery. Sift through millions of assets instantly, so you can find what you need when you need it.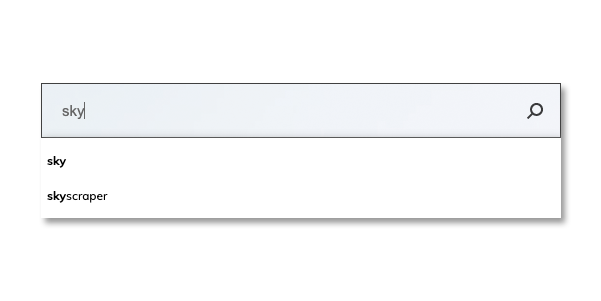 Do simple searches for digital assets
Generate DAM search results quickly using the search bar.
Receive autocomplete suggestions for potential search terms.
Search all metadata fields.
Use advanced digital asset management search tools to refine results
Refine searches by selecting or deselecting different filters, including:

File name
Date fields, such as creation date or date edited
Author or photographer name
Restrictions
Asset attributes, such as asset type, orientation, color, etc.
Tags
Region or country
Create compound searches using and/or operators.
Save searches to view later.
Digital asset management administrators can limit access to both advanced and saved search functions.
Get digital asset management search results that include synonyms and related terms for your search term.
Navigate assets through folders and virtual folders they belong to.
Search within video transcripts.
Display search results
See the number of results returned in a search and the number of results associated with each term in the current search.
Choose from multiple display modes for search results. You can view in different sizes, view as a list, or choose to view results along with their metadata.
Sort results by relevance, file name, and more.
Adjust the number of results displayed per page.