One DAM for

all your needs
Customize your digital asset management workspace to fit your department, team, or individual workflows
Media & Marketing
Get strong video support and connect to key integrations, like the Adobe Suite of products and major social networks. Orange DAM offers the A.I. you need to auto-caption video and audio, perform facial recognition, and auto-tag assets.
Events
Organizing events involves a lot of moving pieces. Make it easier to create the content you need to connect with donors. Not only does Orange DAM simplify search, it gives you built-in rights management and can integrate with your favorite CRM software to help with outreach.

Education
Give researchers and students access to educational videos, images, graphics, and documents. Orange DAM can handle your largest files and keep your digital asset management HIPAA-compliant.
Archives
Get more value out of archived assets. Orange DAM gives you unprecedented control over your own storage, letting you create multiple backups over multiple storage vendors or quickly retrieve assets in cold or glacier storage.
Make asset discovery

easy
Keep all your media on a single digital asset management platform — including video, audio, graphics, and images.

Use sophisticated A.I. tools to add searchable captions, apply facial recognition, or auto-tag assets to add metadata.

Use search-engine style search to quickly find what you need or filter to narrow your search.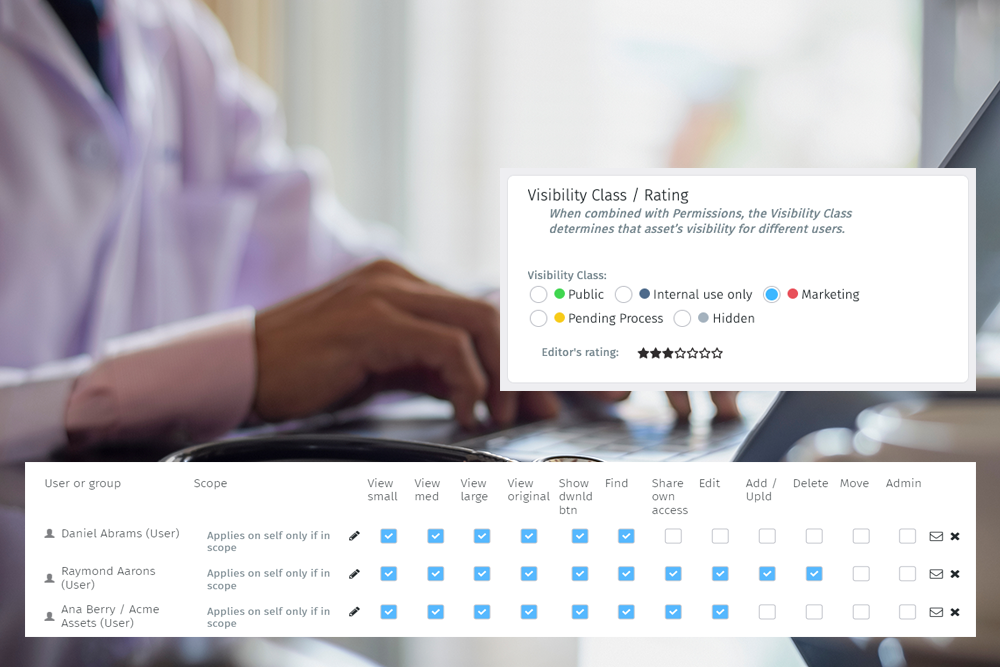 Keep your assets
safe

and

accessible

Different digital asset management users have different needs — so there should be more to permissions than just "yes, you can use the DAM," and "no, you can't." Orange DAM gives you nuanced Detailed Permissions based on where assets are in their digital asset management lifecycle, what a user's role is, and how long you want a user to have access. You can create hundreds of variations to ensure the right user sees the right assets at the right time.

You can even work with outside parties, setting up permissions so vendors or personnel can upload to the DAM without seeing anything inside it.