Simplify your approvals workflow
Add an advanced talent approval tool to your Cortex DAM. Upload images, contact talent representatives, manage approvals, and connect to creative—all from one central source of truth.
Customize your edits
Create Talent Approvals with simple approve/reject functionality.
Set up Selects that allow approvers to rank images.
Determine rejection rates for both individuals and groups.
Offer approvals for images, video takes, and even documents or other creative.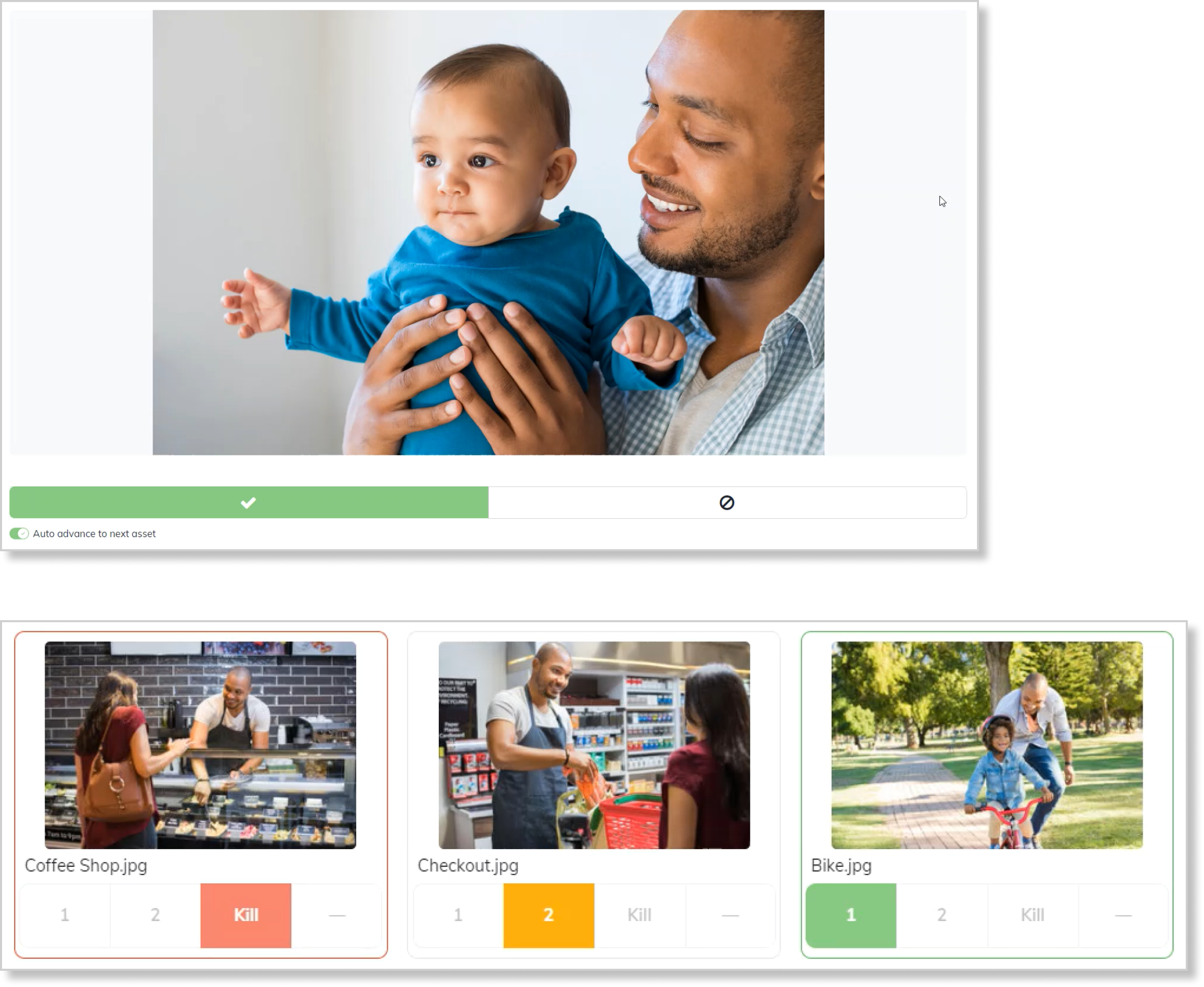 Learn quickly with intuitive UI
Help approvers find what they need with clear, uncluttered design.
Organize and search for assets by show title, season, performer, or any other criteria you prefer.
Quickly view the status of pending and completed approvals.
View approvals from multiple users at once.
Keep assets secure during the edit process
Easily remove or add access for approvers as needed.
Prevent leaks by blocking downloads—your assets stay safely in your DAM.
Set expiration dates on shared assets to limit access.
Allow third-parties to upload assets without giving them wider access to your system.
Powered by

Cortex
Orange Approvals is powered by Orange Logic's Cortex engine. Cortex is the brains behind all of our products, including Orange MRM, Orange MAM, Orange Approvals, and Orange Templates. Get in touch with us to find out how you can manage end-to-end workflows using Cortex and the Orange suite of products.