Beyond simple asset storage



Manage your digital assets across the entire content-creation lifecycle from a single source of truth.

From creative brief to archive: Utilize one intuitive system for asset storage and search, project management, publishing, archiving, analytics, brand management, and more.
True enterprise-grade DAM: Configure unique workflows and permissions for each of your different departments, teams, and users to provide a truly personalized experience across your entire enterprise.

Endless possibilities with Open API: Integrate with any application you need using our Open API infrastructure.
Core AWS offerings



Optimize your digital asset management capabilities by leveraging the AWS product suite.
Amazon Simple Storage Services (S3)

Store and protect an unlimited amount of data at a cost-efficient price point.

Amazon S3 Glacier

Access three tiers of cold storage to optimize savings and retrieval efficiency.

Amazon Elastic Compute Cloud (EC2)

Get reliable, scalable infrastructure and computing horsepower on demand.

Amazon Support

Enjoy a direct line of contact for troubleshooting, best practices, and configuration assistance.

AWS Elemental MediaConvert

Accelerate transcoding speeds by eliminating the need to download and process files.

AWS Lambda

Run code at any scale without the need to manage servers or provisioning

Amazon GuardDuty

Rest easy with continuous threat and anomaly detection for all your AWS accounts, users, and storage.

AWS CloudFront

Access a scalable, secure, and powerful content delivery network (CDN).
AWS customer success stories

Instacart needed to increase storage capacity and provide their creative teams with the ability to collaborate within a single application — all on a tight budget. Orange Logic and AWS worked together to provide Instacart with 6 TB of shared but dedicated storage utilizing Amazon S3 and S3 Glacier. This resulted in Instacart receiving all the storage they need for only one-third of the cost of dedicated infrastructure. In turn, this freed up the budget for Instacart's creative teams to access advanced services within the Orange Logic product suite, such as Orange Brand Portal and Orange Templates.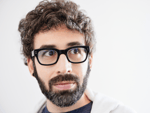 "Orange Logic is the only Digital Asset Management Platform that can house all of our videos and photography, while providing complex permissioning and tracking for our assets."
Robert Paige
Instacart, Associate Creative Director

Multinational education publisher, Pearson, needed to migrate a large volume of video assets on a tight schedule. With over 20 file renditions needed for each file, standard ingestion computing power was insufficient. Orange Logic and AWS utilized Amazon EC2 to seamlessly scale up ingestion computing capacity 10X — at one point running over 160 CPUs. The result was a year's worth of video playback uploaded in only 10 days.