Headspace digital asset management by the numbers
335% increase
in active DAM users in 2021
1180% increase
in downloads in 2021
60% less
spent on third-party storage
‍
Organization
Headspace Inc.
‍
Industry
Healthcare
‍
Headquarters
Santa Monica, USA

Librarians
Bryan Shipley and Amy Jo Stanfill
Making the world happier and healthier
Though it's now most famous for its app, Headspace didn't start out in the tech space. When launched in 2010, the health & wellness brand operated as an events company specializing in meditation. However, over time, participants wanted a way to bring the meditations home with them.

So Headspace started offering content online, allowing people all over the world to experience the benefits of meditation wherever and whenever they needed it. Today, Headspace has continued to grow, with an app featuring guided meditations, weekly online shows, multiple series on Netflix, and a merger with health & wellness brand Ginger.

But Headspace still maintains its mission to improve people's health and well-being. As they describe it, "We're more a health & wellness brand with a studio."
The goal
After about six years in business, Headspace noticed a problem — while the organization was producing a lot of content, surfacing that content became harder and harder. The Headspace creatives were spending a lot of time searching for existing assets or accidentally recreating projects that had already been produced.
The organization also wanted to cut costs by reducing the amount of third-party storage used to house their content.
Headspace needed to find a digital asset management (DAM) that would work for their video and audio-heavy assets. And it wouldn't be for just a portion of their content. Headspace wanted a space for all their final assets, so all their content, brand design, and creative elements could be housed in one central location. Marla Watson, the first Headspace DAM Manager, led the search for a DAM system that would meet the organization's current needs and future growth.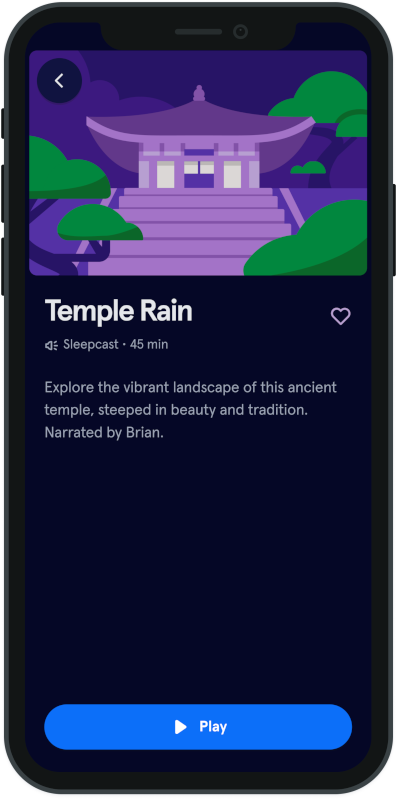 Screenshot of Headspace app, courtesy of Headspace Inc.
The challenge
Before they got Orange DAM, Headspace stored its assets in different locations throughout the company. There was a Box account with a significant annual expense, as well as accounts with Dropbox, Google Drive, a QNAP storage drive, Salesforce Highspot, and content that was just sitting on hard drives.
As former DAM Manager Dave Finley put it, "Basically all the content, all the brand design, all the creative elements were all over the place."
Search using these third-party storage systems was difficult, if not impossible. This resulted in problems finding content, and often led to teams duplicating effort. Sales might produce content that Marketing had already developed, without realizing it, or a Creative team might tackle a project that had been done by another group a few months previously.
With terabytes of audio, video, and visual assets to move over their new digital asset management platform, the Headspace DAM team set to work.
"Combining accessibility, integrations and storage, Orange DAM gave us a means to foster connection and build trust cross-departmentally."
Bryan Shipley and Amy Jo Stanfill
Librarians, Headspace Inc.
The solution
With help from the Orange Logic team, Headspace was able to build a centralized DAM to house all of their final assets.
Findability: With content centered in one place and enriched with metadata, the Creative teams were able to find what they needed. At the same time, other departments were able to access creative, too, with Sales, Marketing, and international departments discovering available content for the first time. It's led to a huge uptick in digital asset management usage, with the number of downloads increasing by 1180% from 2020 to 2021.
Integrations: Beyond the basic Adobe integrations, Headspace was able to integrate with their CMS, analytics, and machine learning software, and they're looking forward to adding in connections to their Production Asset Management system in the near future. "That's one of the big advantages with Orange DAM," Dave shared. "These integrations eliminate a lot of time and effort — and duplication of effort."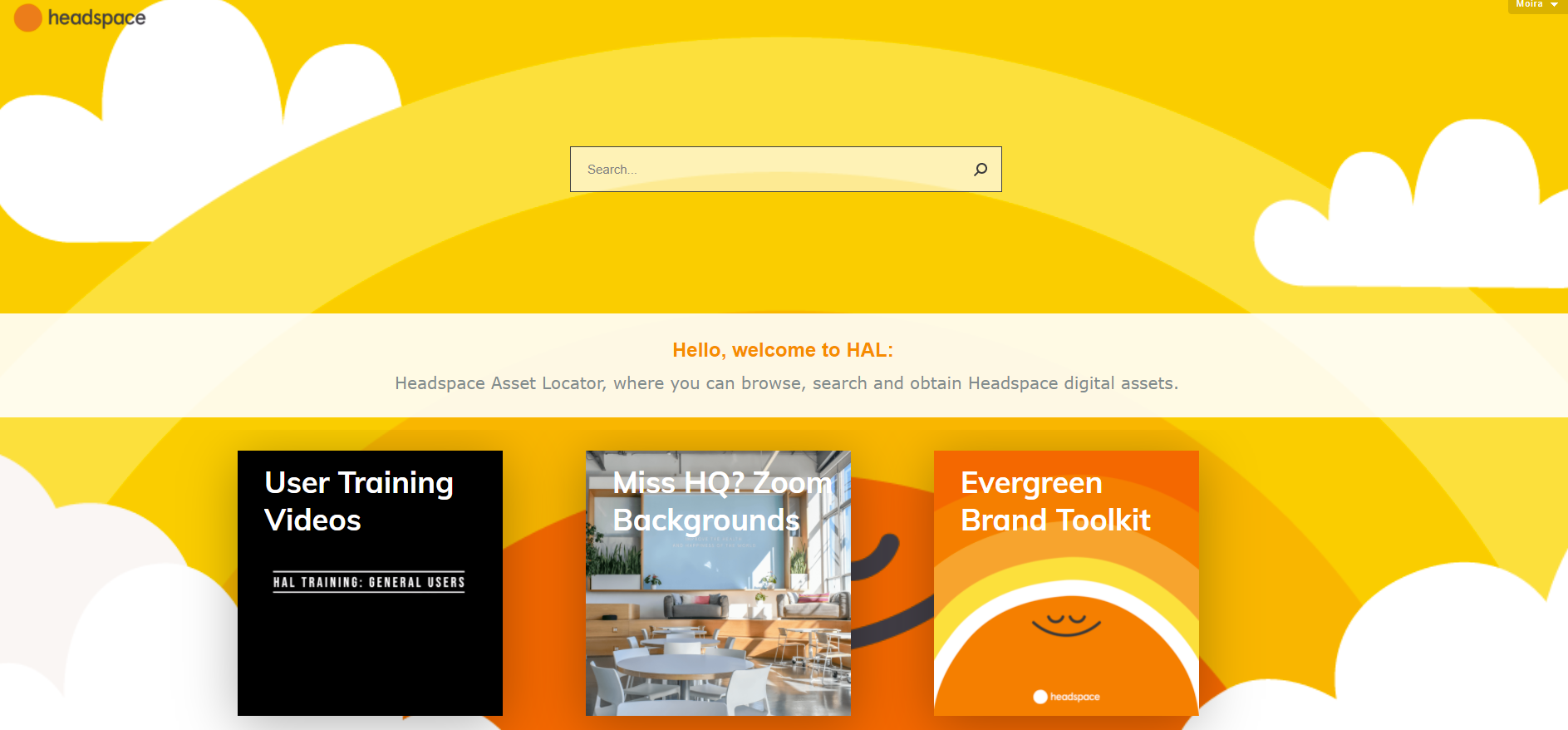 Screenshot of Headspace's instance of Orange DAM, courtesy of Headspace Inc.
‍Permissions: Since most of Headspace would be using one DAM, the digital asset management team needed a variety of permissions to manage their library of assets. Part of what the team liked about Orange DAM is its fine-grained options for configuring Permissions. With those Permissions, they were able to manage all the different departments accessing the DAM.
Cost saving: The increased visibility of assets and high-powered integrations mean the Headspace team isn't duplicating assets anymore or wasting valuable time looking for what they already have. They've also been able to cut back on third-party storage subscriptions by about 60% and eliminate some services altogether — for example, they were able to do away with their QNAP server once the assets had been uploaded into Orange DAM.
The results
By now, most of Headspace's finished files live in Orange DAM, and the usage across the company keeps growing. Between 2020 and 2021, the number of active users went up 335%. According to Dave, "There's a lot of buy-in and a lot of trust in what we do, and that's what Orange DAM has provided."
But beyond that, the DAM is affecting the Headspace app itself. The metadata from the DAM is helping inform how teams within Headspace search for content and helping create playlist recommendations for users.
Dave summed it up, saying, "We're seeing the return on investment. It's used by 60% of the company, and 100% of the users who need to use it are using it. It's part of every workflow."
‍
Lessons learned
Integrations can make or break a DAM. Key integrations helped connect Orange DAM to Headspace's existing workflows and make the DAM more than just an archive.
Give users a reason to connect with the DAM. Headspace added rich metadata to terabytes worth of assets and used Permissions to keep offerings relevant for different departments. The digital asset management system they've built is easy to search and keeps users coming back for more.
Consolidate systems. Part of what created chaos at Headspace prior to implementing Orange DAM was that assets were stored in multiple systems. The DAM allowed Headspace to cut back on multiple third-party storage systems and maintain assets in a centralized system.
What does this mean for your enterprise?
Central source of truth: Connect different departments and surface hidden content.
Robust integrations: Get an API-first system that creates powerful connections to important external systems.
Built-in ROI: Cut out unnecessary systems and save time and money that would be wasted searching for—or replacing—lost assets.