Tips for Landing Amazon's $250,000 AWS Imagine Grant for Nonprofits
DAM for Museums
/
April 20, 2022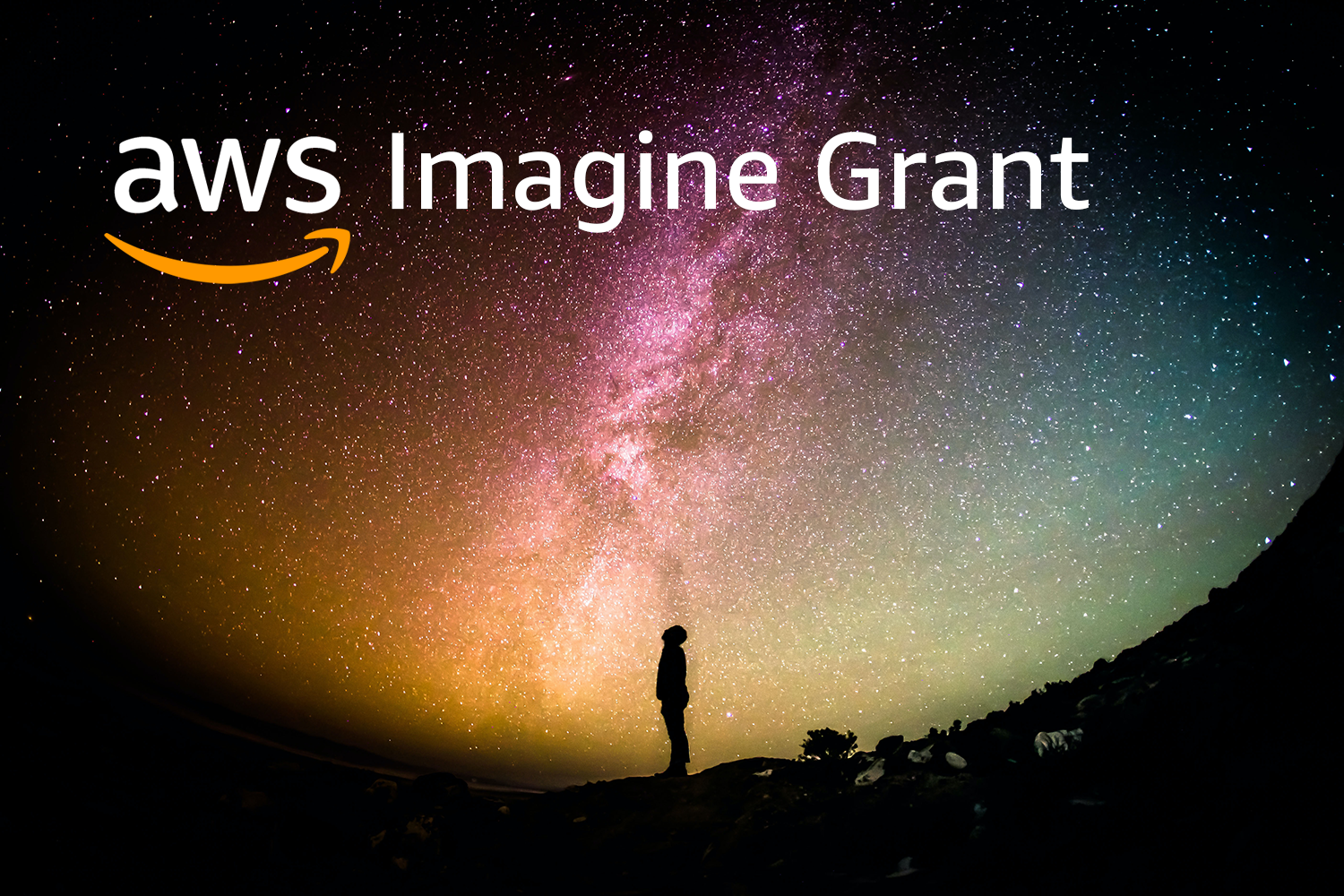 Each year Amazon offers AWS Imagine Grants to nonprofits using cloud technology. This year, one of the recipients was the New York Philharmonic. We chatted with Gabryel Smith, the Philharmonic's Director Archives and Exhibitions, and Bill Levay, its Digital Archivist about the application process. They shared tips on how they managed to win this year's AWS grant — and what they plan to do with it.
How much is an Amazon AWS Imagine Grant worth?
There are two levels to the AWS Grants.

The Go Further Faster Award
The award gives the winning nonprofit $150,000 of unrestricted financial support plus $100,000 in AWS credits, along with additional technical support from AWS.

This grant is for projects that use advanced cloud services — specifically projects that can "produce scaled, repeatable solutions and may impact an entire industry or field." Winners often feature solutions involving artificial intelligence, machine learning, and the Internet of Things.
The Momentum to Modernize Award
Winners get $30,000 of unrestricted financial support, along with $10,000 in AWS credits.

This award is for smaller-scale "foundational" projects. For instance, the New York Philharmonic will be using their funds to move their digital assets to the cloud and into a digital asset management system.

When are AWS Imagine Grant applications due?
In 2021, the application portal opened June 1st and closed at the end of the month. The New York Philharmonic heard they had moved onto Round 2 by the end of July, and winners were publicly announced in late 2021.
You can download proposal guidelines and instructions for 2022-23 Imagine Grants here. Filling out the form will also make sure you receive a notification when the application portal opens up.

How do you win an AWS Imagine Grant?
1. Have a clear goal in mind that requires AWS services
Overall, the grant did more than just provide needed funding for their digital asset management project — it also helped the New York Philharmonic come up with a blueprint for their DAM implementation. Gabryel said, "It actually did force us to think through some of the future plans in a detailed way that we hadn't thought of before."
Those details were key in securing their grant, which will help the New York Philharmonic to combine AWS storage with their Orange-DAM. When the solution is fully implemented, "Nearly every concert is expected to be recorded in high definition and streamed in the lobby; all capture files will be stored in [the DAM]."
2. Get in touch with AWS
Gabryel and Bill reached out to their AWS rep, who put them in touch with the Imagine Grant team. They in turn helped the New York Philharmonic hone in on what Amazon was looking for. "We wanted to know what would appeal to them in terms of our cloud-migration project," Gabryel said, "And they were very helpful."
3. See what's worked for other organizations
Bill and Gabryel reviewed case studies from organizations like the Rock and Roll Hall of Fame for inspiration in their own application. The Imagine Grant page features about a dozen case studies, which let you see what other organizations are doing and what type of projects have won grants in the past.
The page also shows the wide variety of nonprofits that have won the grants. Often the deciding factor seems to be the creative or thoughtful use of the technology — not the nonprofit's overall mission.
4. Be specific about how you're using AWS
"We had to learn all the names of the different Amazon services," Bill shared. "They wanted you to be very specific about exactly what AWS technologies you were going to be using."
Give the exact name of each service. If you need facial recognition as part of your project, mention Rekognition. If you're migrating assets to your DAM or putting assets in cold storage, name check S3 buckets or Amazon Glacier. As Gabryel put it, you have to "speak their language."
You can see a full list of Amazon products on their website, which you can filter to find services that are relevant to your grant application.
5. Talk to your DAM project manager about Amazon services featured in your DAM
Bill shared, "Our application was a combination of the [DAM] implementation and shifting our existing digital archives to the cloud." If you want to help fund a digital asset management initiative using the AWS grant, talk to your PM during the application process. They might be able to suggest AWS features you might not know about, such as options for tiered storage or artificial intelligence.

If digital asset management is part of your nonprofit organization's plans, we can help. Find out why some of the world's biggest nonprofits, arts organizations, and GMOs rely on Orange Logic to manage their digital assets.
Bring it all together with an intuitive, customizable DAM platform.
Cortex is an Enterprise Digital Management Platform built to grow with your business.
Adapts to any department or industry
Tailored dashboards for every user
Infinitely scalable digital asset storage
Request demo