Secure your digital assets
We work with major financial institutions, hospitals, and enterprises all over the world to offer first-class security. We'll help you comply with GDPR, HIPAA, and FINRA, while offering you a variety of security options that'll keep your assets safe.
Use Single Sign-on (SSO) to log in
Cortex supports multiple single sign-on applications, including Google Sign In, Windows Authentication, and SAML 2.0 protocols.
Utilize Google, Windows, Azure, OneLogin, and Okta SSO.
Add SSO and two-factor authentication via Duo.
Retrieve additional user attributes from an LDAP server.

Add watermarks to your assets
Our DAM lets you protect embargoed or copyrighted content with custom watermarks.
Upload your own watermark to appear on assets.
Use the same watermark for all users or create custom watermarks for individuals.
Add a moving watermark to video assets
Download watermarked multimedia assets
Ensure compliance
Cortex helps you keep personally identifiable information (PII) safe and comply with laws and regulations.
GDPR: Get a DAM that adheres to the European Union's General Data Protection Regulation standards.
HIPAA: Employ the same Health Insurance Portability and Accountability Act compliance standards major hospitals rely on.
FINRA: Comply with Financial Industry Regulatory Authority, Inc. and the Securities Exchange Act of 1934 (SEA), Section 17(a).
ISO 27001: Keep your assets safe with a DAM that's certified for ISO 27001.
PCI DSS: Comply with the regulations set by the credit card industry.
ADA: Customize your DAM with Americans with Disabilities Act compliant features.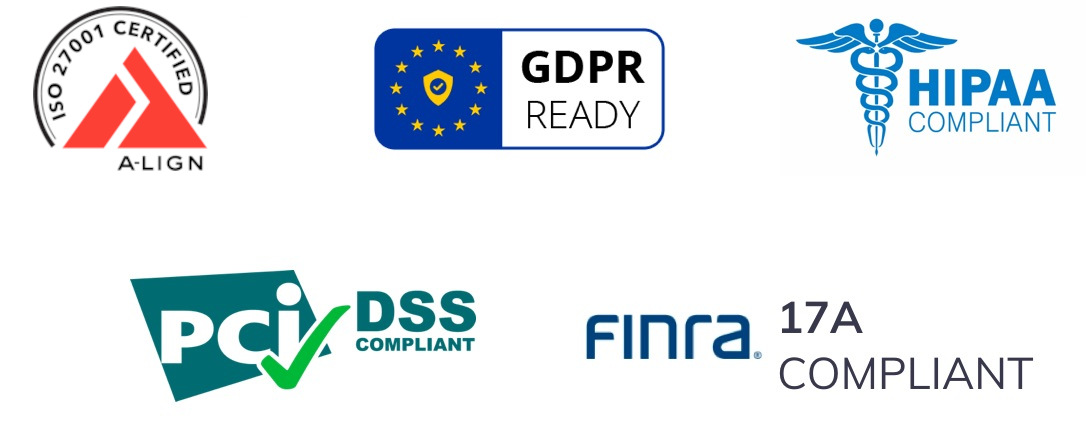 Protect your assets with multiple backups
We keep multiple backup servers, just in case. If there's a problem with the primary server, we'll switch over to a backup server immediately. Your assets will stay secure, and you won't experience any downtime.
Get the encryption you need
If you need encryption, Cortex can provide 256-bit Advanced Encryption Standard (AES). We offer several options you can add onto your DAM:
Get strong, asset-level encryption
Manage encryption for a group of selected assets.
Encrypt and decrypt all assets in a folder and its subfolders.
Manage encryption via Import Mapping Templates.
Manage encryption via APIs.
Search based on encryption status.
Grant or restrict permissions regarding encrypted assets.
Get an additional level of encryption for assets in storage.